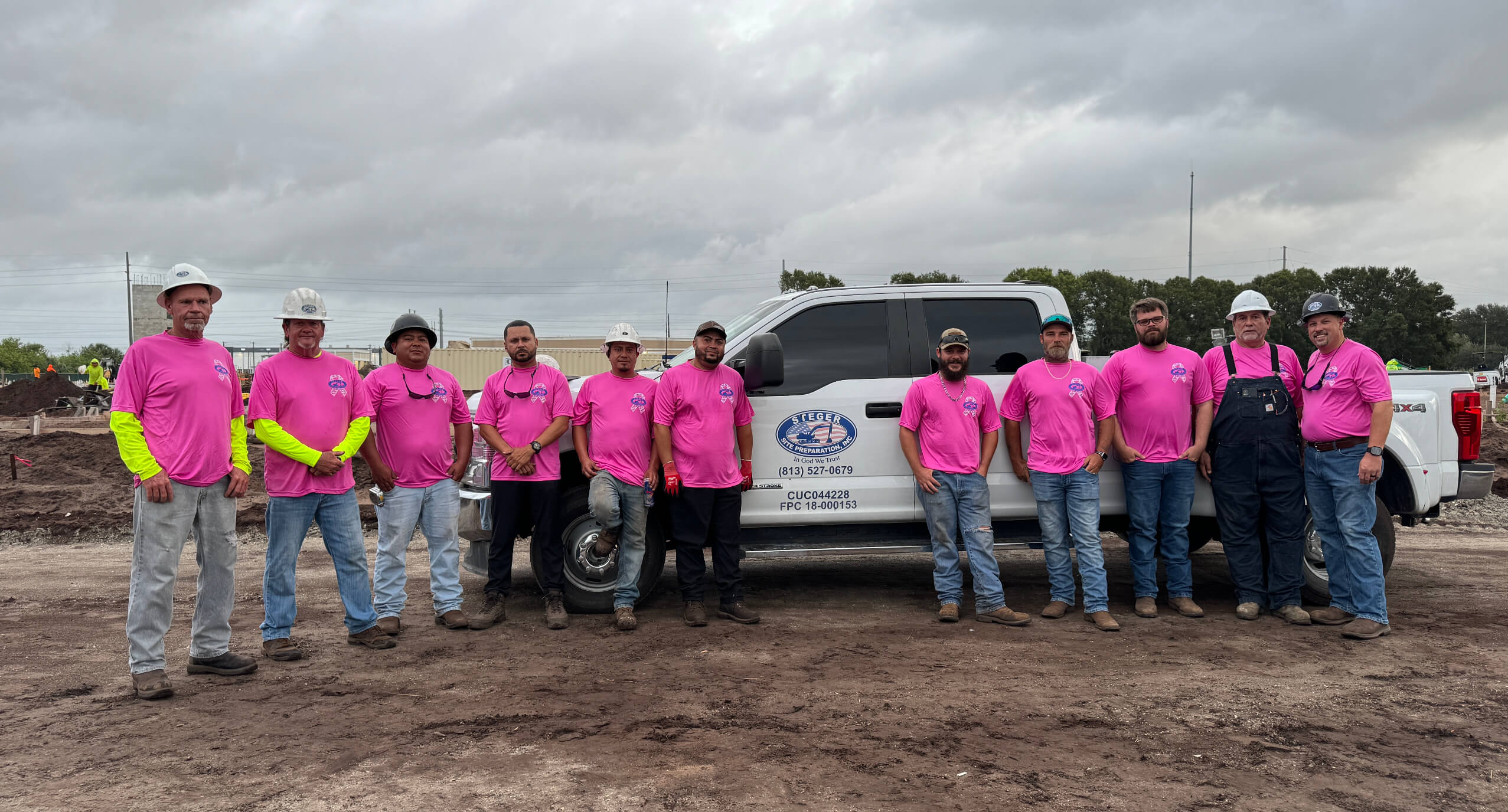 Breast Cancer Awareness Month
October is Breast Cancer Awareness Month, a time when communities, organizations, and individuals come together to raise awareness about breast cancer and support those affected by it. At Steger Site, we are committed to contributing to this important cause, and we are pleased to announce our initiative to support Breast Cancer Awareness Month.
As part of our commitment to creating a supportive and compassionate workplace of those who may have been impacted or have a loved one impacted by this cancer, we will be distributing special edition company T-shirts to all employees. Wearing these T-shirts during the month of October will not only show our solidarity in the fight against breast cancer but will also serve as a visible reminder of the importance of early detection and prevention.