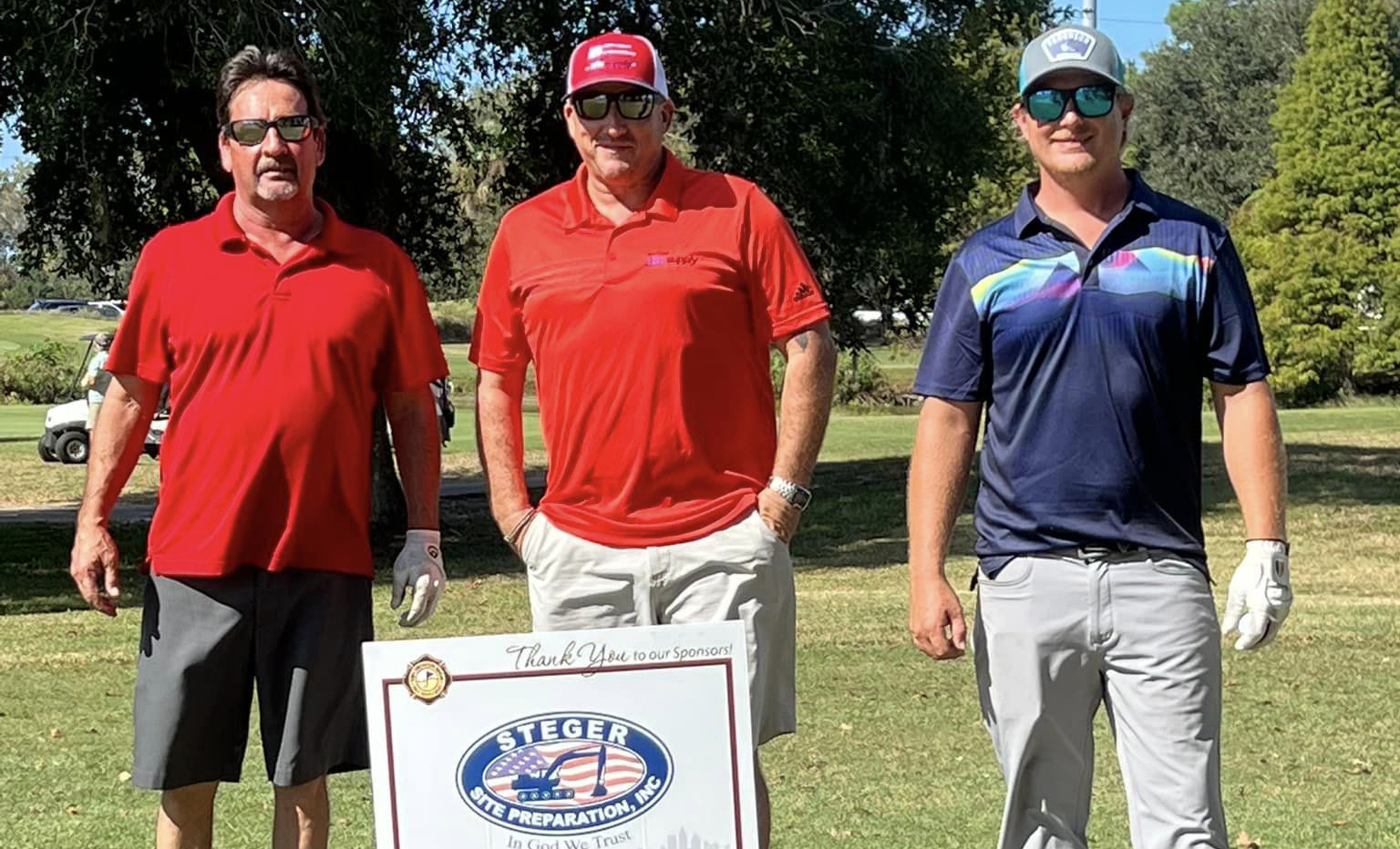 Steger Site Prep Supports Local Organizations
Steger Site Prep is proud to support many local charities and organizations in our community. We believe that involvement makes our community a better place to live and work, while also helping to contribute to local law enforcement and first responders.
Steger was honored to be the putting contest sponsor for the Tampa Firefighters Museum's golf tournament recently, with some staff and vendors were also participating. We were also happy to donate a cooler with goodies for their raffle.The mission of the Tampa Firefighters Museum is to preserve the heritage of the Tampa Fire Department and promote life safety education and fire prevention within the community.
We were alsoproud to sponsor a team for members of the Temple Terrace Police Department for Restoration ID's Shoot N Que in October at Tampa Bay Sporting Clays & Archery.Every day the men and women of the Temple Terrace Police Department strive to make their city a great community in which to live, work, and play. It is truly an honor to support their effort.
Steger Site is pleased to partner with and be the Fire Chief Event Sponsor for Temple Terrace Firefighters Benevolent's first Clay Shoot. The shoot is scheduled for April 8, 2023 at Tampa Bay Sporting Clays & Archery.
And, Steger Sitewas happy to be a Gold Sponsor for the CWE Missions annual golf tournament again this year. The 30th Annual Florida Golf Classic was Friday, November 11th at the Lake Jovita Golf and Country Club in Dade City. Support for CWE enables them to help facilitate lives being transformed for the Gospel's sake.
For almost 20 years, Steger Site Preparation has provided Tampa Bay and Central Florida with the very best site development services available. As a leading civil and utility contractor in the Tampa Bay area, Steger Site Preparation has a proven record of success. Our core values permeate every area of our work, and we constantly strive for the very best in quality, communication, and construction excellence.